Productivity software for macOS and iOS.
Antlogic company is focused on macOS productivity applications development since 2009, reaching Top-100 in Mac App Store rankings and having 1M+ downloads worldwide.
Currently our site is under construction as we are moving from the old engine and hosting to the new one. You may find out required information on the sites of our applications linked below. Sorry for inconvenience.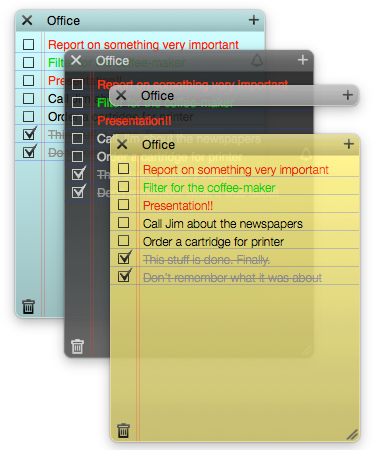 Simple but powerful interface for todos and checklists management.
Customize
Easily choose background color, tasks text color and font, or even put the picture on the background.
Unclutter
Close unneeded lists without loosing data, or just double-click on list's title to minimise it to a small strip. If you need to focus on specific list make it floating on top of other windows.
Quickly add and view tasks
Activate To-do Lists application and start typing tasks: do it via the global shortcut, menu bar application's icon, integration via System Services or right-clicking on application's Dock icon. The same global shortcut can be used to quickly take a look on your lists.
Intuitive behaviour
Use your keyboard for faster navigation : press the up and down arrows will go between tasks in your lists, typing text will create a new task, pressing Esc key will hide application. Checked tasks will be greyed out and moved to the bottom, urgent ones - moved to the top and marked with red.
No clouds and accounts
Unlike other modern applications To-do Lists doesn't bind you to any Cloud or account - just download it, run and use. All your data will be stored locally on your Mac.
Read more at https://www.todo-lists.com/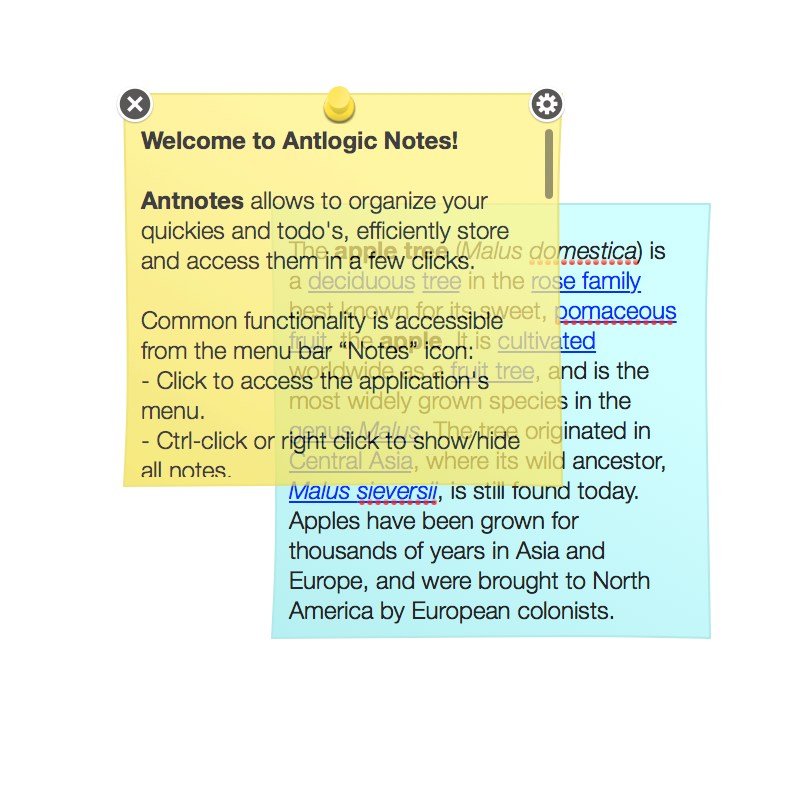 The new sticky notes you'd love to use
Antnotes app is a handy replacement of standard stickies application with more features and customization options. We did our best to retain the simplicity and ease of use but add more complicated features like notes archive, import and export, ability to attach note to specific application or numerous customization options. You can enjoy Antnotes for free with most of it's basic features you will ever need, however you can also buy the full-featured version. Buying it will also encourage us for future development and improvement of Antnotes.
Read more at https://www.antnotes.com/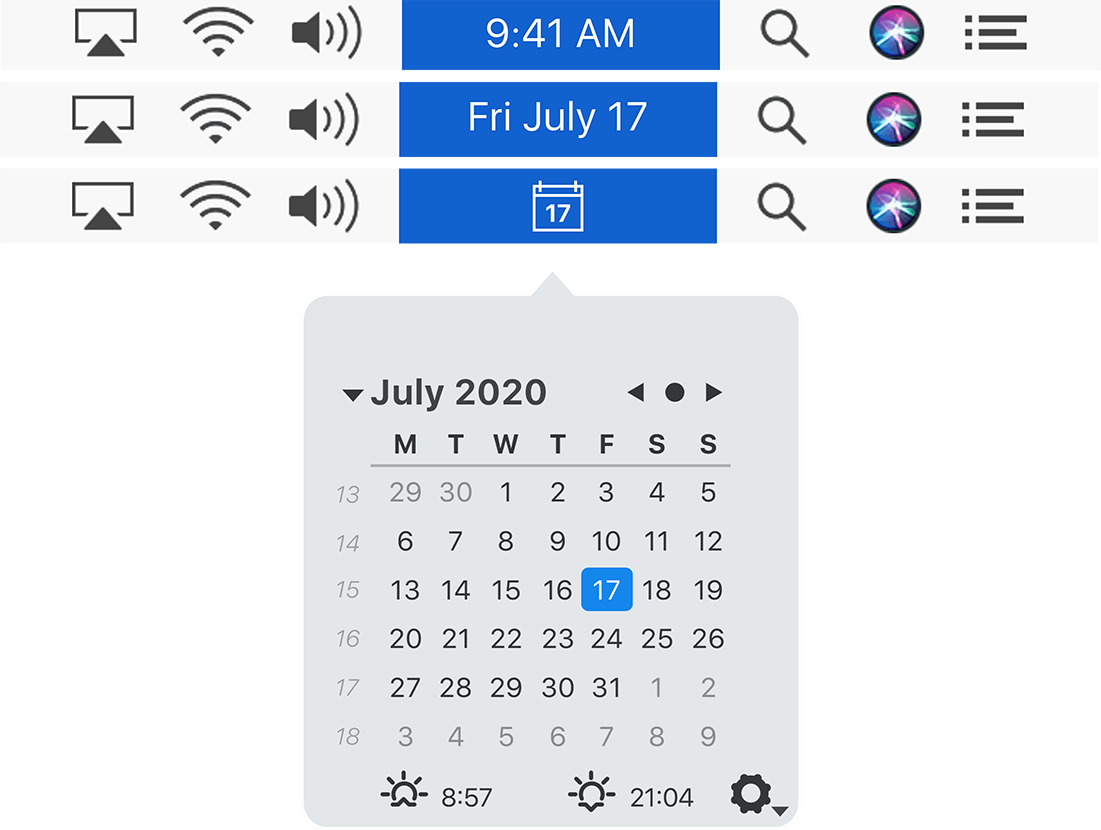 Free easy accessible calendar for macOS
Simple & lightweight application, which sits on your menubar or Dock, popping up the monthly calendar on click.
Configurable menu bar item displays date, time, the day of the week or just an icon with the date
If the Dock icon is enabled, it always displays current date and month
Configurable global shortcut displays the popup calendar
Configurable color of the desktop calendar
Display sunrise and sundown times
Read more at https://www.mini-cal.com/
Free handy notebook with #hashtags and @mentions.
Manage your notes as fast as never before, using hashtags to organize notes.
use #tags and @mentions to organize your notes
use predefined tags like #!, #!!, #!!! to add priority to the note
use color and text formatting tag like #blue, #green, #bold to set note's title appearance
use search field to quickly look up for the specific note or a tag
unlimited number of notes, stored in plaintext on your Mac
no accounts and clouds
global shortcut to open/close notes window
Contact us
Feel free to write us if you have any questions, suggestions or just want to get in touch.
Usually we respond within a day.